10 Things You Need: Chef's Kitchen Essentials
A well-stocked kitchen is a foundation for every chef. Maybe the last year has transformed your take-out loving ways or you already consider yourself a serious chef -- there are a few things that are just essential in the kitchen. Use this as a guide if you're looking for newlywed gift ideas or as you settle into your first home and you're looking to stock up the kitchen. Chock full of go-to brand names like Le Creuset, KitchenAid, Vitamix, and Staub -- these appliances, accessories, and cookware have been household names for years for a reason. From professional-grade appliances to a pan that can do-it-all, here are 10 things you need in your kitchen.
Stand Mixer
As far as stand mixers go, KitchenAid is the go-to for a reason. Not only are mixers essential to your cooking and baking needs, with an array of attachments, you can also stretch the functionality even further. Think pasta making, spiralizing, grinding, slicing, juicing, and just about anything else you can think of.
KitchenAid Stand Mixer, Amazon, $599.99
+
Shop Now
Dutch Oven
One-pot meals will be your new go-to with this cast iron french oven. Le Cruest cast-irons are renowned for their heat retention and redistribution properties to make cooking easier. Use it to slow cook potatoes, meats, and vegetables, or cook up your favorite eggs, casseroles, or desserts.
Le Cruest Signature Dutch Oven, Sur La Table, $399.95
Shop Now
Heavy Duty Blender
While it may seem like a splurge, a professional-grade blender is worth every penny in the kitchen. And it's not just for smoothies -- make soups, sauces, nut butter, or even mill flour. It's definitely an investment but this is the perfect addition to any serious chef's workspace.
Vitamix Blender, Amazon , $592.20
+
Shop Now
Slow Cooker
If you have the space for it in your kitchen, a slow cooker is essential -- especially for those looking for easy recipes. Slow cookers allow you to just dump your ingredients into the pot and go. From soups, meats, rice, and chili, slow cookers allow you to achieve rich flavors with minimal effort.
Hamilton Beach Programmable Slow Cooker, HSN, $57.99
Shop Now
Cast Iron Skillet
Roast chicken, bake skillet cookies, or sear the perfect steak in this cast iron skillet. Cast irons are incredibly versatile cookware to have in the kitchen that offers great heat distribution, develops non-stick qualities, and only gets better after years and years of use.
Kitchen HQ 12" Nonstick Cast Iron Skillet, HSN, $40.51
Shop Now
Chefs Knife
Every chef needs at least one great, sharp knife. A durable knife makes cutting meat and veggies even easier -- plus it's affordable. You'll use your knife every day in the kitchen so personal preference often takes over here. Don't be afraid to try them out until you find your perfect match.
Shun Classic Chefs Knife, Sur La Table, $134.95
Shop Now
Cast Iron Saucepan
The Le Creuset cast iron saucepan will be a surprise superstar in your kitchen. From sauces to dips to fondue parties, the interior enamel prevents burning and sticking while cooking. While Le Creuset offers plenty of color options, a chic black or white enamel matches any kitchen home decor style.
Le Creuset cast iron saucepan, QVC, $230.00
Shop Now
Baking Sheet
Utilize your baking sheets to roast fish, veggies, chicken, or bake cookies and biscuits. A non-stick aluminum option is heavy-duty to prevent any warming and the coating is scratch-resistant and easy to release. The extended handles offer a secure grip - even with bulky oven mitts.
Rachael Ray Nonstick Bakeware Set with Grips, Amazon, $27.97
+
Shop Now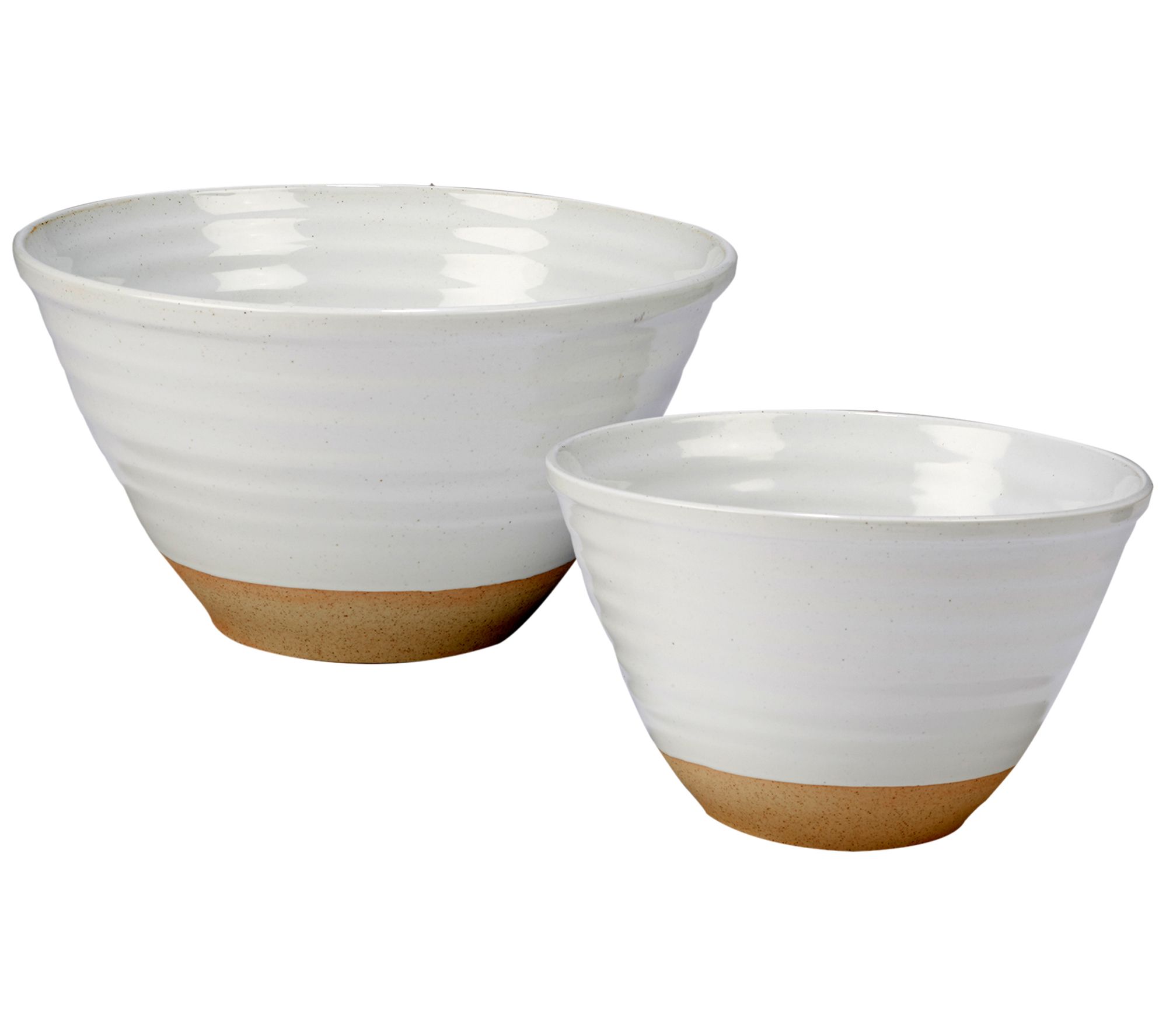 Mixing Bowls
These trendy artisan mixing bowls are essential in every kitchen -- it keeps your ingredients organized, helps store chopped or prepped food, and of course, helps with mixing. This two-piece set not only offers different sizes to utilize, but it also includes clean design that allow for easy prep and cleanup.
Certified International Artisan 2-Piece MixingBowl Set, QVC, $64.00
Shop Now
Food Processor
Compact in size but not in efficiency, this Hamilton Beachfood processor is just big enough to grind everything you need. From sauces, dips, marinades, or breadcrumbs, a food processor can help spare you the hassle of hand dicing. Plus, this smaller version won't take up too much cupboard space.
Hamilton Beach Bowl Scraper Food Processor , HSN, $49.99
Shop Now
Whether you are just starting out investing in the essentials or you're a seasoned chef with an envy-inducing kitchen, everyone has a preference on what's necessary for the kitchen. From professional-grade blenders to the perfect chef's knife, these are just 10 of a chef's kitchen essentials.