Macy's Fabulous Deal on Apparels, Shoes & Handbags, Hurry Up!
If you had been waiting for the Macy's amazing shopping deals, your wait is over! After Christmas and New Year, Macy's have unlocked unmissable deals, which are not going to be back very early.
Check out these hottest handbags cashback offers, cashback on women's apparel and shoes that you would not like to slip away from your hand!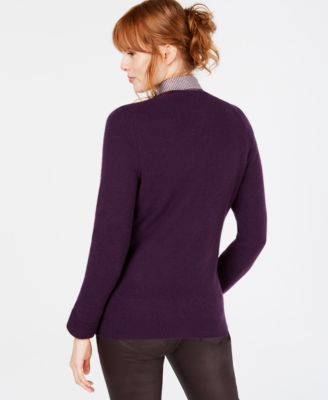 #1. Charter Club Pure Cashmere Solid Crewneck Sweater, Extra 25% off
Winter is on full swing and if you don't pick up these great deals on trendy sweaters, they will be gone before the next snowfall. This stylish Cashmere solid crewneck sweater matches every lower outfit with perfection. This item is part of the Charter Club Cashmere Sweater & Bristol Skinny Jeans, Created For Macy's and is available in 11 colors from Crantini to blush creme to classic black and various sizes including XS, S, P/S, M, P/M and XL to help you.

Purchase it through Kiindly to earn 2.4% as cashback. This could be the perfect Valentine Day Gift for Her. For any lady who likes to wear her style, this is her feminine signature. Praises are bound to pour in from all quadrants.
Cashmere Solid Crewneck Sweater, Macy's, $49.99
Shop Now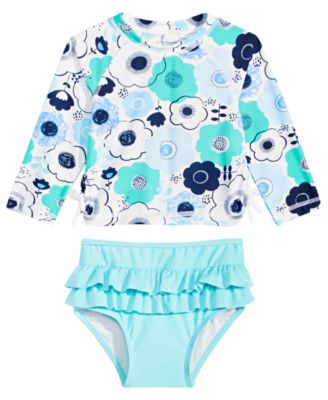 #2. First Impressions Baby Girls 2-Pc. Floral-Print Rash Guard Set, 50% Off
This machine-washable Baby Girls 2-Pc from First Impression is perfect for baby girls between 0 and 24 months. This Floral-Print Rash Guard Set comprises a top featuring a crew neck and long sleeves. Floral prints augment the innocence of your kid. The bottom has got an elastic waistband. The pair of ruffles looks great. The quick dry polyester fabric helps you keep it always new. Use your Macy's online coupon obtained from Kiindly on the Macys checkout page to get the discount and cashback benefits.
First Impressions Baby Girls Floral-Print, Macy's, $18.00
Shop Now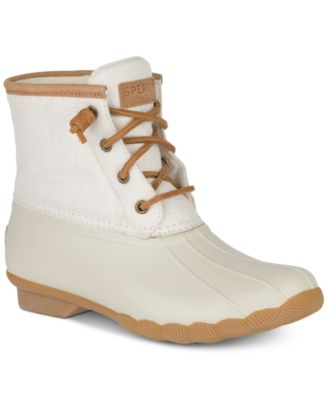 #3. Sperry Women's Saltwater Duck Booties, Extra 25% off
Let this waterproof style take you where others can't go. The Salt Water duck booties by Sperry Top-Sider blends comfort and style with great sophistication and is perfect for the wet and dry season. The lining is offered with micro-fleece that stays soft and breathable even after extended use. These are round-toe booties with rust-proof eyelets. Non-marking rubber sole gives the solid grip you need. Subscribe to Kiindly to receive your Macys discount code for instant 25% off. An additional 2.4% cashback is accrued to your account via PayPal or eCheck.
Sperry Women's Duck Booties, Macy's, $59.93
Shop Now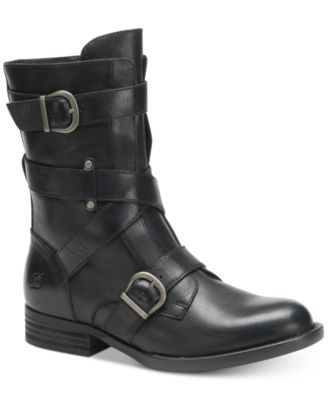 #4. Born Portia Round-Toe Booties with side zipper 50% Off
Let the world know how bold and tough you are. This fashion statement from Born's Portia features a moto-chic look with straps and buckles throughout. Opanka hand-crafted construction facilitates a durable bond between the upper section and the sole of the shoes. Arch support helps you take every step comfortably no matter where you go. The shoes are available in 6M (22.9 cm), 6.5M (23.2 cm) and 7M (23.5 cm). Obtain Macy's promocode from Kiindly to claim 2.4% additional cash back on your purchase.
Born Portia Round-Toe Booties, Macy's, $80.93
Shop Now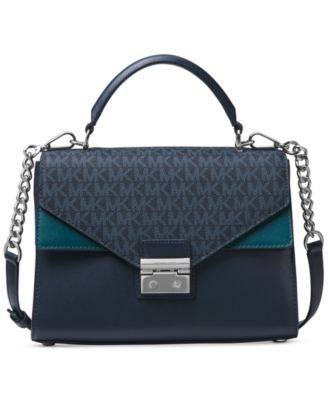 Michael Kors Sloan Medium Top-Handle Satche, 60% Off
You want that trendy look, you need space, you need to store your essentials and toiletries, you need comfort. No worries! One of the best deals on handbags is now at your disposal.

This small backpack crafted with genuine leather from Michael Kors has got you covered. It has got multiple storage areas - 1 interior zip pocket, 1 back slip pocket & 1 front slip pocket. Carry it the way you want. It features a 3"L handle and 30"L to 35"L straps. Receive your handbag coupons from Kiindly. Collect your Macy's offers before they go out of stock! Happy shopping!
Michael Kors Satche, Macy's, $160.80
Shop Now