Top 10 Home Office Essentials
Now that more of us are working from home than ever before, it's time to perfect your home office. While you may have just started out at the kitchen table or living room sofa, there is a lot to be said about productivity when you have an assigned place to work from. Experts recommend having a dedicated space to bring your work into so you're able to create better work/life boundaries in your home.
Whether you are working in a full room or just looking to transform a corner of your apartment, a great desk is a key to a home office. From traditional executive desks to multi-purpose surfaces, here are ten home office essentials you'll definitely want to add to your space in the new year.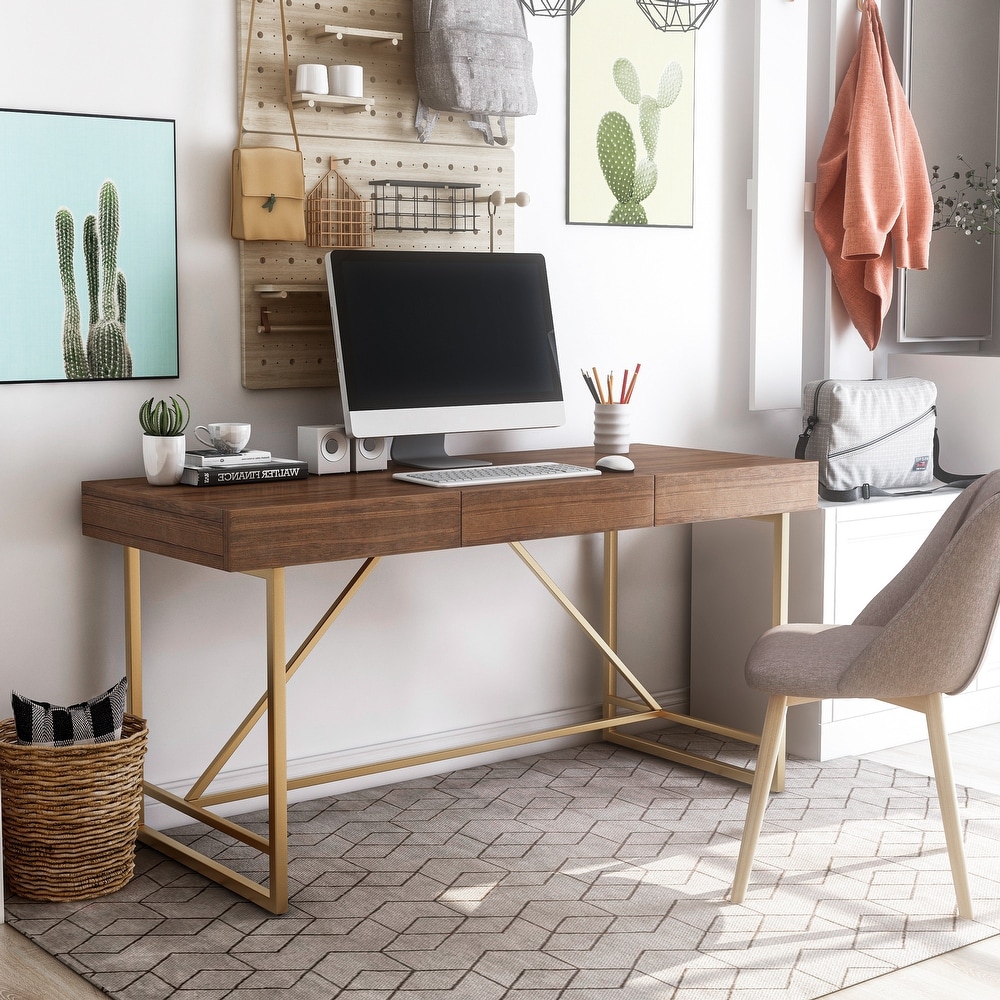 Contemporary Desk
A contemporary desk that packs a punch -- this 2-drawer desk can complete your home office to match your personality. Go bold with a teal blue or bright pink or keep it classic with walnut or grey. The expansive tabletop will give you ample room to utilize as a workstation or as a multi-purpose table in a transitional space.
Furniture of America Vaiz Contemporary 60-inch 2-drawer Desk, Overstock.com, $529.99
Shop Now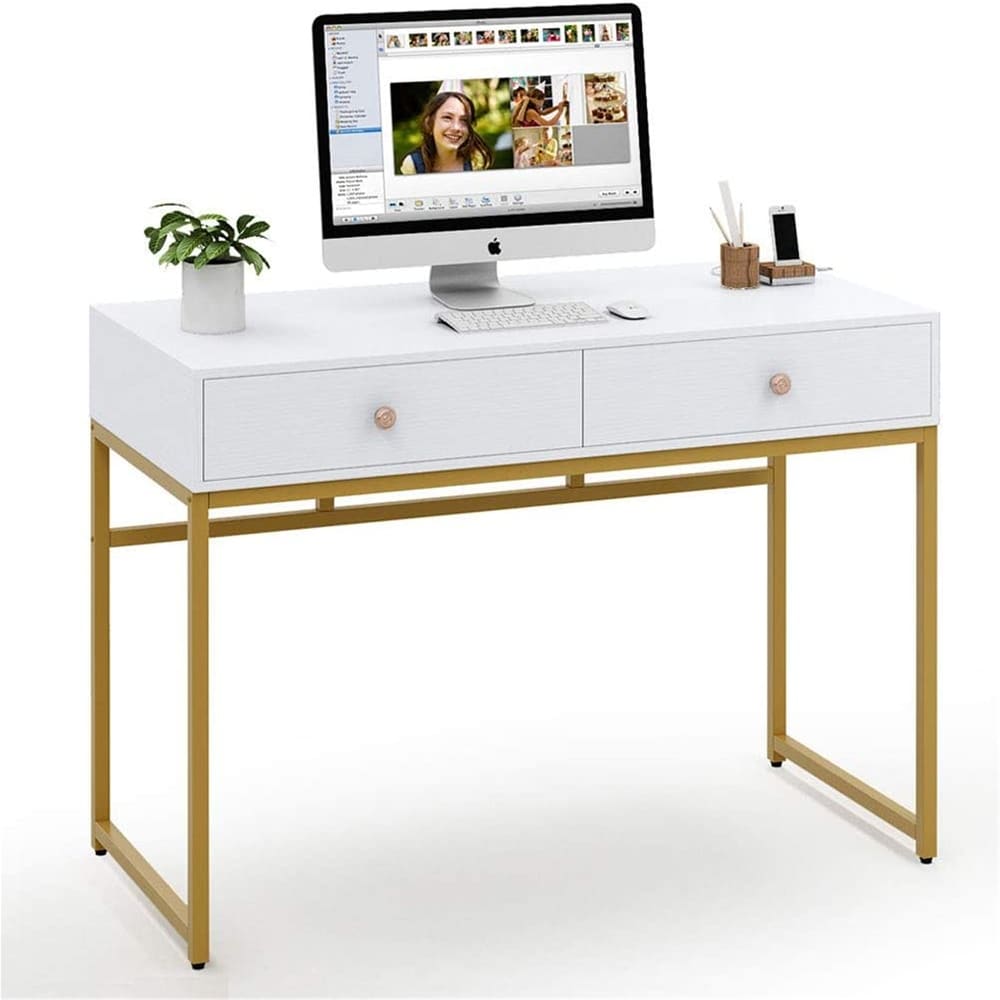 Computer Desk with Drawers
Modernize your home office with this sleek computer desk with drawers. Available in white/gold, white, or black, the laminated desktop makes for an easy-to-clean work station. The contemporary frame and round pulls will fit into any home office style.
Computer Desk Writing Desk with 2 Drawers, Overstock.com, $199.99
Shop Now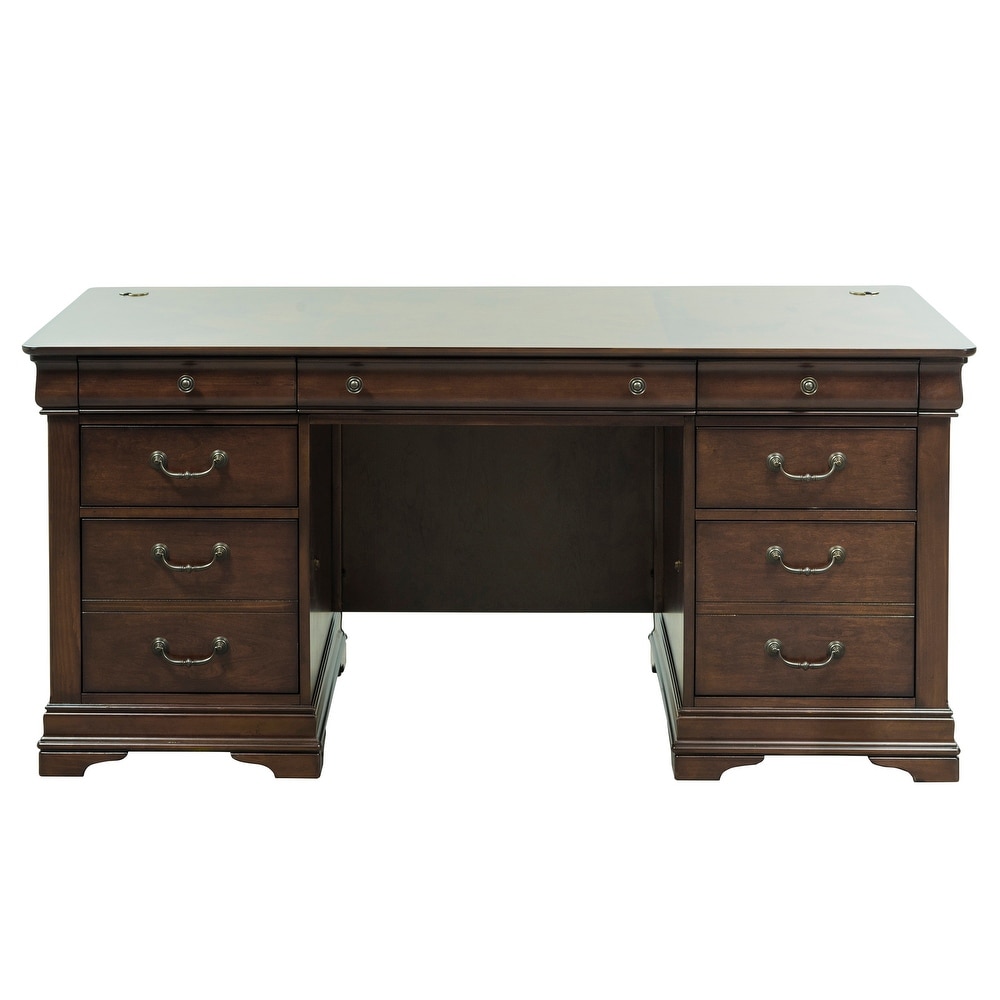 Traditional Executive Desk
For those looking to keep it classic, this traditional executive desk will transform your office space. The cherry finished timeless design and appeal. features a Louie Philippe styling that is a statement-making design with knob and bail pull hardware in antique brass. A classic always!
Chateau Valley Brown Cherry Jr. Executive Desk, Overstock.com, $1,300.94
Shop Now
Filing Cabinet with Drawers
For small home office spaces, efficiency is key -- enter this filing cabinet storage station. The cabinet is designed to be multi-purpose to keep office machines, files, paper, and supplies organized. Store your printers, scanners, documents all in one beside or under your desk to complete your ideal work from home situation.
Cabinet Lateral Filing Cabinet with 2 Drawers, Overstock.com, $169.99
Shop Now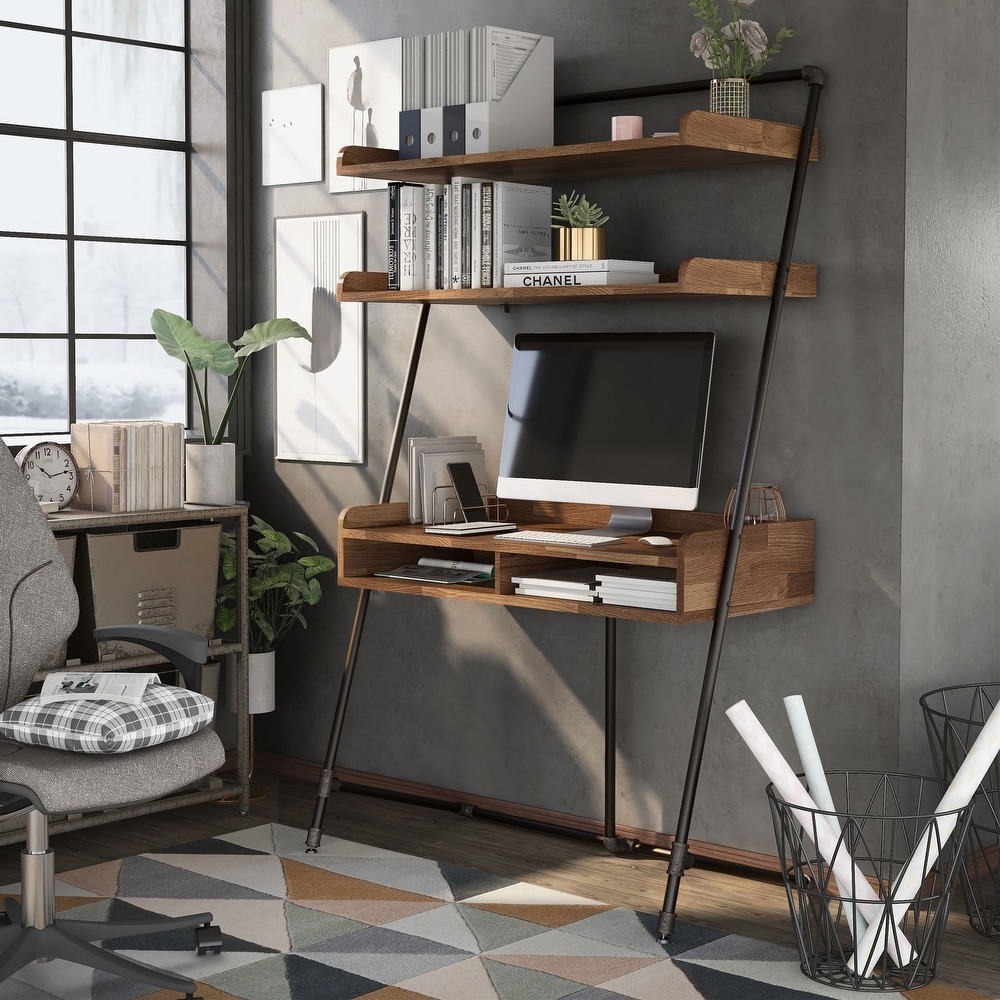 Rustic Ladder Desk
You spend most of your day at your desk, so why not make it a space that you love to be in? This five-shelf desk utilizes a ladder system with two upper shelves attached to the angular frame. The classic wood grain and sleek frame allows for a clean and classic workspace. Deck out the shelves in pictures, plants, or books to create a place you'll actually want to work in.
Callana Rustic 2 Open-shelves Ladder Desk, Overstock.com, $307.49
Shop Now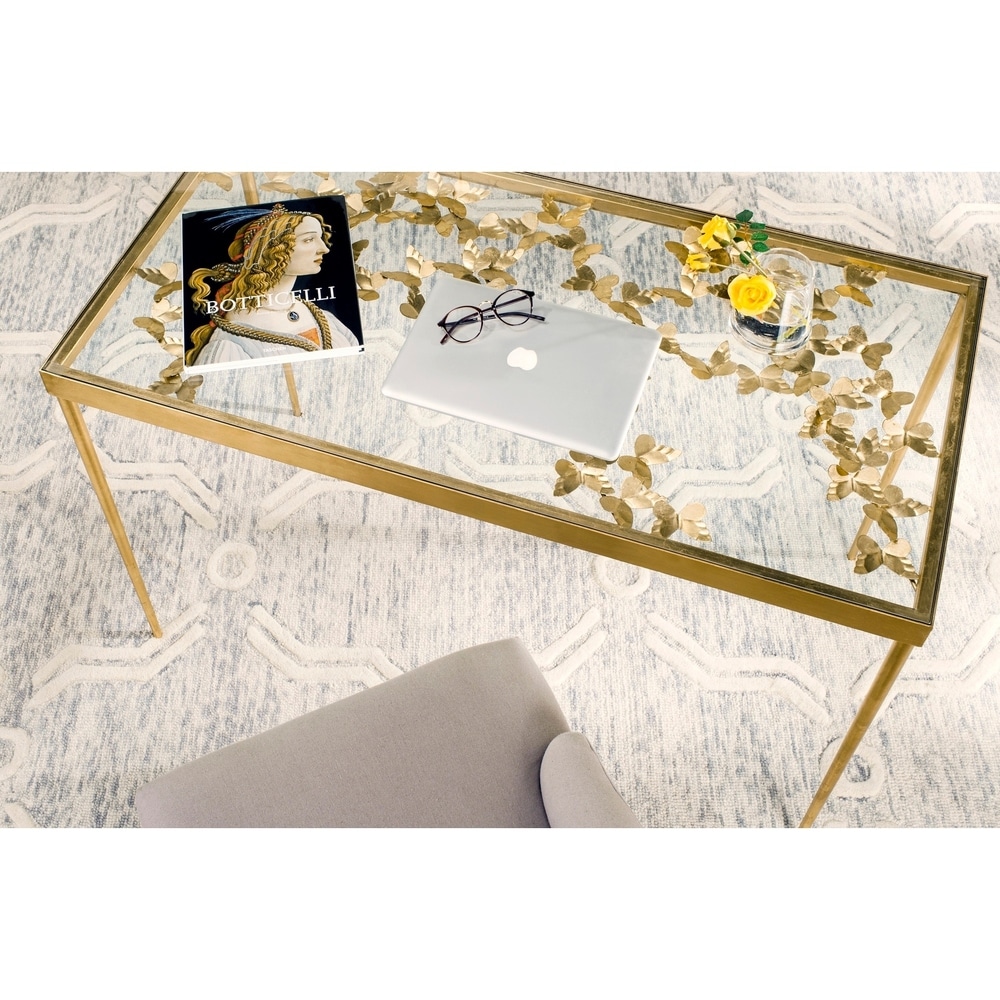 Miltipurpose Table
Complete your contemporary space with this office computer desk complete with gold legs. The sleek desk can double as a multipurpose table or a computer desk and perfect for a compact home. The modern gold finish and sculptural detail bring visual splendor to any decor allow you to keep it clean and chic.
Safavieh Rosalia Butterfly Antique Gold Leaf Desk, Overstock.com, $413.09
Shop Now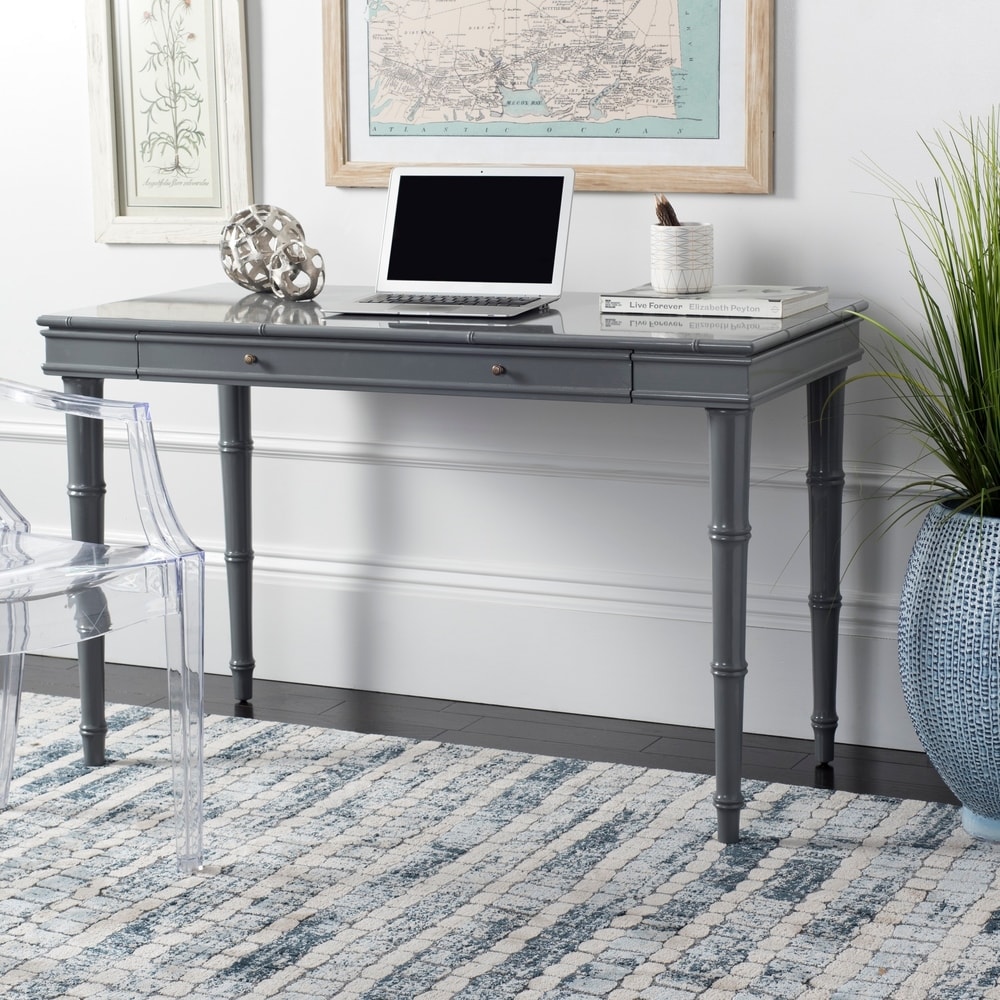 Traditional Writing Desk
Small in size but not in decoration, this traditional writing desk is sleek with ornate details. The lacquered bamboo offers a durable finish, while the drawer space ensures instant organization. The neutral gray is a modern take paired with classic bamboo-inspired details.
Safavieh Noely Grey Writing Desk, Overstock.com, $472.99
Shop Now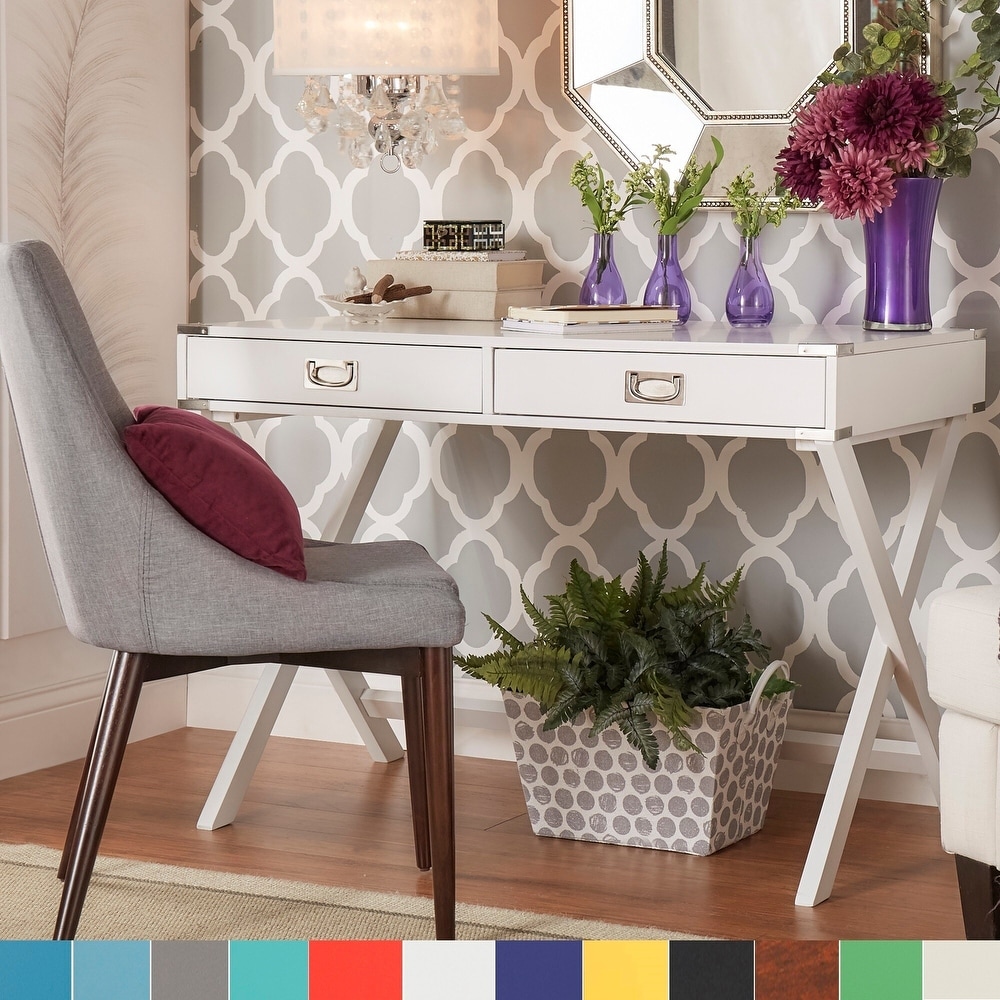 Sleek Filing Cabinet Desk
For a modern space, try an all-white filing cabinet desk. Available in a range of attractive finishes, the desk features clean lines, crossing X legs, and decorative corner hardware are a stylish update to the outdated clunky versions of the past. Two drawers provide convenient storage space and a mainstay in any home office.
X Base Campaign Writing Desk Modern, Overstock.com, $197.62
Shop Now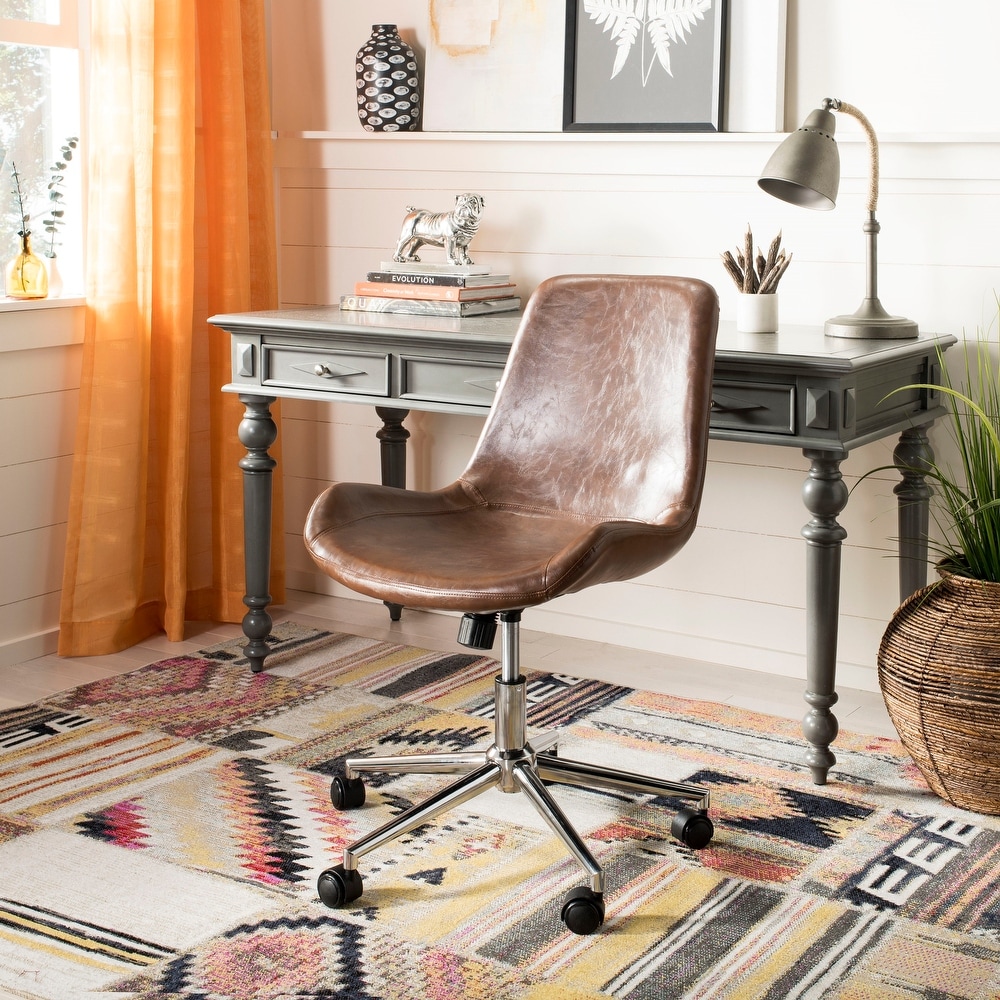 Swivel Office Chair
Above all else, a comfortable office chair is essential to any home office and this brown and chrome office chair is sure to please. While the faux brown leather offers a vintage feel, the chrome legs and modern shape offer the perfect juxtaposition of vintage charm and contemporary construction.
Fletcher Brown Swivel Office Chair, Overstock.com, $123.49
Shop Now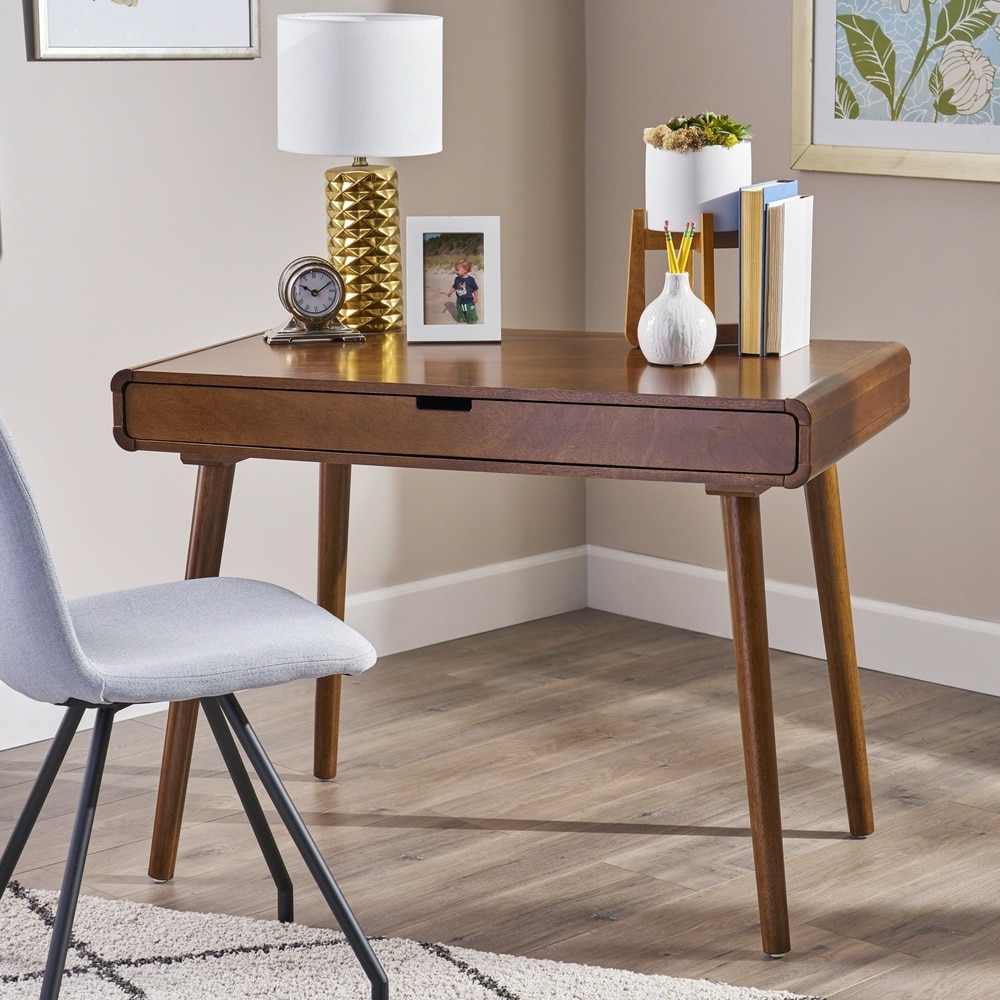 Mid Century Writing Desk
For anyone looking to transform a small space, this faux rubberwood desk will do just the trick. The mid-century design lends style to any room while the minimalist size is perfect for compact spaces. With one large drawer and plenty of room on the faux-wood overlay, this desk is packed with functionality.
Century Faux Rubberwood Writing Desk, Overstock.com, $219.55
Shop Now
With the start of the new year, utilize this time to transform your work from home situation. Whether it's upgrading your workspace or finally investing in filing storage, transform your space with these home office essentials.