5 Gadget Gifts for Your Geek Friends You Can't Afford to Miss
Gadget geeks wait for the holiday season to pick up their wishlist of gadgets. And why not? With deep discounts and sales across all ranges of products makes the best time to pick up deals that you have been waiting for. Also, jumping on to the holiday fever, most companies launch new products or upgrades just in time for the holidays!

It's is the best time to pick up the latest gizmos for your geek friends. We have complied some of the latest electronics and accessories that will make life so much easier and give wings to your creative expressions. Looking for some gifts that will wow your friend? Check these out:


Kodak Dock & Wi-Fi 4x6 Inch Photo Printer – Compatible with Android & iOS
Packed with Advanced Patent Dye Sublimation Printing Technology & Photo Preservation Overcoat Layer, this futuristic 4x6 photo printer is compatible with Android & iOS. If you thought taking photos on your smartphone makes it a long winding process to print them, think again. Printing photos usually means downloading them on to your comp or laptop, connect the system to a printer and then clicking the print button.
This one touch printing - convenient printer dock lets you print photos direct from your smartphone. It includes Android Dock Pin & Free iOS Lightning Adapter. You will get high quality standard 4" x 6" photos fast and easy in brilliant color and stunning detail. Easy print technology means you won't need to transfer files to a computer or memory card. Just plug in your Android phone via the 5-pin dock, or hook up your iOS device with the lightning charger. Press "One Touch," watch the Kodak app launch, and print a standard sized print in an instant.
Kodak Dock & Wi-Fi 4x6 Inch Photo Printer
Samsung SmartThings Home Monitoring Kit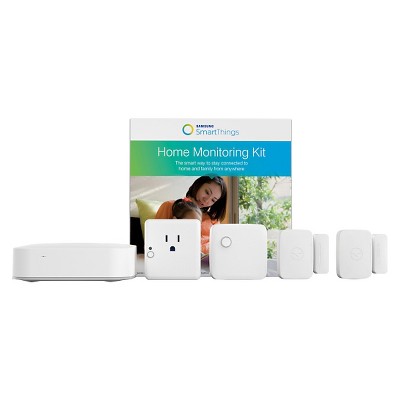 Managing your home was never easier. The Samsung SmartThings Home Monitoring Kit brings you everything you need to monitor your home from anywhere using your smartphone. Stay connected by getting notifications when people, pets, or cars come and go. Anyone with broadband Internet connection can easily set up their Hub and connect their devices to start easily monitoring and controlling their home from anywhere with the SmartThings smart phone app. You can keep an eye on what matters most while you're away.
Receive push notifications to live stream what's going on at home, or record video clips. The kit includes 1 Samsung SmartThings Hub, 1 Motion Sensor, 2 Multi Sensors and 1 Outlet. Your gadget-freak friend will love this futuristic home management system. And you get it for a huge discount if you pick it up now.
Samsung SmartThings Home Monitoring Kit
Echo Dot (3rd Gen) bundle with Amazon Smart Plug - Charcoal
A desk job does not leave you with much time to be active physically. Also staring at the computer screen for too long can affect your eyes. Practicing yoga every day can help you get welcome relief from headaches, shoulder pain, neck stiffness etc. It also enhances your thought process capability.
Echo Dot (3rd Gen) bundle with Amazon Smart Plug
Beats Powerbeats3 Wireless Earphones - Neighborhood Collection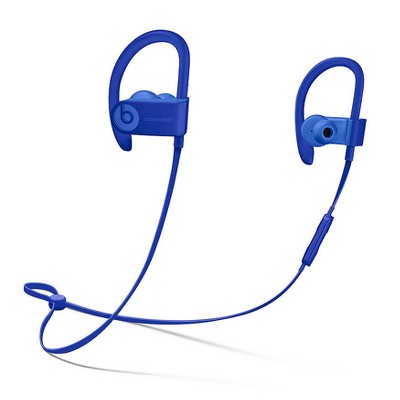 Now this one is for those friends who are not only gadget lovers but also fitness freaks. Powerbeats3 Wireless is instantly set up - just power on and hold near your iPhone - and then simultaneously connect to your Apple Watch, iPad and Mac.
With Class 1 Bluetooth technology, Powerbeats3 Wireless keeps up during tough workouts. With up to 12 hours of battery life and an optimized design for improved comfort and immersive sound, you're free to push through the most challenging workouts. Sweat and water resistance provides the necessary durability for strenuous workouts and weather. The Beats Neighborhood Collection features Beats Solo3 Wireless, Powerbeats3 Wireless, and Beats Pill+. The powerful, wireless sound is available in fresh colors - Brick Red, Turf Green, Asphalt Gray, and Break Blue.
Beats Powerbeats3 Wireless Earphones
Roku Ultra 4K Streaming Media Player with Jbl Headphones & Enhanced Voice Remote
Streaming boxes have taken HDTV experience to a new level altogether. The Roku Ultra streaming box has a voice search feature for hands-free operation, and the quad-core processor and dual-band Wi-Fi connectivity facilitate seamless playback of 4K and HDR content from your favorite streaming services. Connect your headphones to the remote of this Roku Ultra streaming box for discreet audio.
Explore 500,000+ movies and TV episodes across thousands of free or paid channels, including Netflix, YouTube, Sling, Hulu, CBS News and more. Its brilliant 4K, HDR, and HD streaming lets you experience the visual rush of 4K and vibrant HDR picture quality. The Roku Ultra is available at a great deal price and trending!
Roku Ultra 4K Streaming Media Player
This holiday season go hi-tech at Kiindly, picking up luxury goods at huge discounts and maximizing savings with coupon codes and cash back rewards. Such deals will not be in a hurry to return. Get the lowest prices and earn great savings.